Current world including Italy are in the middle of brand new, asymmetric threats pushed out by a new international terrorism whose perception of the threat is not touchable, which requires strengthening of controls, monitoring migration flows and therefore boundaries of our territory.
Rigel Group, thanks to the experience gained through the years by its players, operates as exclusive agent for Italy of important international companies dealing in the field of criminal investigations, forensic science and counter-terror supporting professionals with the more adequate equipment to meet these new challenges.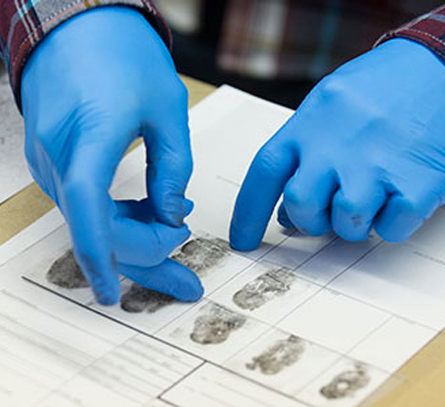 The Group is strongly active in the field of criminal investigations and forensic science, representing exclusively world leaders in the design, production and supply of technologically advanced equipment for Italy (analysis of: fingerprints / false documents / latent writing / DNA / biological traces) and addressing its activities towards the main national stakeholders operating both in the public and private sectors, including: Scientific Police, Scientific Investigation Department of the Carabinieri (RIS), Local Police, Guardia di Finanza, private forensic analysis laboratories.
In particular, through its historic English representative Foster & Freeman provides support equipment for the following types of criminal investigations:
• False documents, Latent writings, Identity Documents and Counterfeit Banknotesx
• Detection, Exaltation and Analysis of Fingerprints
• Detection and analysis of shoe prints
• Detection and analysis of tire tracks
• Detection and Exaltation of Biological Traces
Through a recent partnership formalized with the American company IntegenX, today part of the Thermo-Fisher group, Rigel is also strongly active in the biotechnology sector, promoting automatic rapid DNA identification systems on the Italian market that facilitate the preparation and subsequent analysis of samples with extreme reliability. The technology included in the proposed devices performs for DNA analysis what fingerprint scanners have done and continue to do for the fingerprints themselves. Instead of having to wait weeks to possibly connect a suspect or an arrested person to any crime, users equipped with "Rapid" technology are able to generate DNA profiles in 90 minutes making this analysis much more effective and dynamic, especially in scenarios today increasingly rapidly evolving.

Due to the growing risk of terrorist attacks, security has acquired an increasingly significant value, requiring the intervention of the more advanced technologies available, capable of operating in constantly evolving situations never taken into consideration before. Rigel Group decided to share its involvement with Italian main players and referenced scenarios together with a strong addiction to new technologies, with the aim of addressing to the Italian territory all big world leaders in the design, production and marketing of equipment and instruments addressed to security and anti-terrorism. The aforementioned devices are addressed to the so-called critical areas such as Ports, Airports, Prisons, Courts, Public and Private Events where security personnel and bomb disposal departments put every day their lives in the hands of the equipment selected and used, when they must defuse or neutralize ammunition, explosive devices or traps or simply detect their presence.
Rigel Group is strongly active in the promotion of portable X-ray equipment (supplied through the UK partner Scanna MSC Ltd) and unmanned terrestrial robots (supplied through the partner UK NIC Instruments) to carry on detections of weapons, explosives, drugs contained in hand luggage, hold baggage and pallets, through
To deal with research and identification of explosives and drugs, the Group promotes lightweight handheld, portable systems (supplied through the US partner Detecta Chem) operating on colorimetric technology capable of testing both explosives and drugs consecutively and in any order, by performing completely automated tests and obtaining results in a few seconds. The system consists of an extremely flexible platform that can also be operated by non-specialized personnel.